10 criterias to help publishers choose the right ad server in 2013
Why choosing the right ad server is important
An ad server is a tool at publisher's disposal making possible to implement their sales strategy and reach their advertising & revenue goals.
Therefore, choosing an ad server is a long-term & strategic decision that can involve several departments, where two kind of ad serving features are to be taken into account: critical requirements mostly linked to their core business model and organization and "nice-to-have features".
More over, migration can be complex and time consuming, that's why listing all his requirements, both current & future, before starting reviewing the different ad serving solution, is a critical first step.
In the 2013, the 10 most important criterias in our point of view are below:
1) Core features: site-related features
Among the critical requirements, your next ad server should meet your basic content & ad formats requirements, i.e. the platform you're looking to monetize (Web or Mobile) & the ad formats you're looking to sell: video banners, rich media banners, text ads, audio ads, SMS… Those are, let say, most basic features.
2) Core features: Yield management &monetization options, RTB, Targeting options
To maximize direct revenues from your inventory (direct sales), a publisher can optimize their sell-through rate& eCPM by leveraging classic but vital features such as delivery methods, yield management & forecast options. They can also leverage targeting & retargeting features, accounting for higher CPM to their direct advertisers.
Key monetization features in 2013 are about Real Time Bidding, which has been going mainstream over the last 3 years & become one of the main opportunity for publishers to gain additional revenues by competing in real time the direct sales of sales house & the indirect sales.

 The right ad server in 2013 should be designed to combine both direct sales management & indirect sales, either by a native RTB Module or by an interfacing with a third party actor.
3) Your own activity and business model
Most importantly, you need to keep in mind your business model when choosing your ad server: your own organization, your pieces of inventory to monetize, the way you sell them. All these aspects would have a significant impact on your final decision.
If as a main activity, you are a network in charge of the advertising spaces of a bunch of websites, you might want an ad server with a great multi-placement management.
If you are a performance-oriented publisher, you might opt for an ad server with a very advanced inventory optimization module if you can find a solution that meets all your expectations. If you're more branding-focused, you might choose an ad server with great ad units.
Your next ad server can also depend on the way you sell your inventory to advertisers and the correspondent KPI you'll need to track.
For example, in a case of a complex scenario: if you need to monetize your videos on your platform and you pay a revenue share to third party partner for each syndicated videos that is viewed on their site, one key technical feature would be a tool being able to track impressions & clicks and the location of the delivered ads.
4) Programming user-interface:
Is your next ad server a productivity-oriented tool, with fluid workflows, enabling to fastly program & better manage your campaigns?
Does it include real time delivery? (Once you press the "put online" button, how much would you have to wait for the delivery to be effective?)
Is it a user-friendly tool adapted for multiple kinds of users, ranging from sales employees with low technical background to traffic managers?
5) Digital convergence & Mobile : single vs multiple ad servers
Ad server enabling to deliver to any kind of content on any media has increasingly become crucial & standard, in this convergence context.
Mobile is the next  big thing (mobile traffic accounted in 2012 for 20% of digital traffic), your ad server in 2013 should (or at least can) include mobile ad serving. Real digital convergence is also about real ad operation convergence.
Benefits are tangible: it's time-saving (it avoid all the back &forth between all the different programming interfaces), business efficient (less need of specific training), cost-saving (with possible economies of scale if you deal with only one provider)
 6) Market validation & third party integrationn
You can ask your contacts and partners if the ad servers you are reviewing are praised or recognized by an institution or by the market: have they been certified by any other ad technology players or institutions? Has it certified other main actors?
Beyond all the insights you could get about its reputation, It also could help avoiding high discrepancy issues.
7) Pricing
Other key criteria is the pricing, which includes the set-up (it happen to be free, depending on your contract), the on-going billing (traditionally, publisher are billed per impression) plus extended services.
8) Flexibility & upgradability
As an ad server is a long term relation ship, taking into account what's coming next is also crucial. Regarding your future expectations, does the ad server you're about to choose provides you with new developments in timing convenient to yours?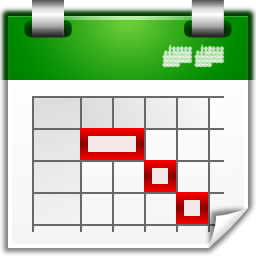 9) Hosting & infrastructure :
You can choose between two main creative hosting options:  local hosting (with a local ad server) versus external hosting or cloud based creative delivery (with a SAAS ad server).
This choice can impact your billing (hosting would be charged)  and in case of external hosting, infrastructure would be more  crucial.
Is your next ad server infrastructure reliable, 24/24, in your region, with a great Content Delivery Network? Is the architecture secured? The whole point is avoided to degrade your site performance and your audience experience.
10) Support
Last but not least, technical support. Which your next ad server meet all your assistance expectations? Will you receive proper & quick support, when needed?